Welcome to the University of Louisiana at Monroe!
President message from President Ron Berry,
Greetings, and on behalf of the Warhawk Family, welcome to the University of Louisiana Monroe.
The year 2020-21 will be remembered for the COVID-19 pandemic. It affected each one of us. Despite the hurdles, changes, and challenges of the past year and a half, you accomplished what was necessary to bring you to this next step in your education goals.
Our role, together, is to prepare you for the years to come. Let's get started!
Academics
We were all asked as kids, "What do you want to be when you grow up?" Over time, the answer probably changed. You may still be uncertain, and that's OK. A great place to explore the career paths available at ULM is on the Majors page at ulm.edu/majors. You will find information on ULM's more than 75 degree programs in one place.
ULM is committed to helping students find a curriculum where they will thrive. At the Clarke M. Williams Student Success Center, the mission is to assist students in reaching their academic goals. Trained staff are there for one reason – to help our students.
ULM has four colleges, College of Arts, Education, and Sciences, College of Business and Social Sciences, College of Health Sciences, College of Pharmacy, and the Graduate School. Within these colleges, there is a place for you.
Campus life
The college experience reaches beyond the classroom. Campus culture includes coffee at Starbucks, Saturday nights at Malone Stadium cheering for the Warhawks, pulling an all-nighter in the library during finals, and so much more.
ULM's vibrant Office of Student Engagement hosts activities and works with more than 150 registered student organizations (RSO). Involvement with an RSO enriches college life – you can make new friends, support causes, do service work, or serve on student committees.
ULM is blessed to have faith-based organizations for students; Baptist Collegiate Ministries, Catholic Student Center, Whites Ferry Road Church of Christ and the Wesley Foundation, which have meals and activities each week during the semester.
Health and Safety
In the early days of COVID-19, ULM was one of the first in the University of Louisiana System of nine universities to set standards for social distancing, wearing masks, and limiting gatherings.
ULM follows the mandates of the state of Louisiana and recommendations of the UL System. Campus buildings are state-owned, and therefore masks are required, and social distancing is encouraged. Above all, the university supports getting the vaccine, but it is not a requirement for students, faculty, or staff.
Procedures are in place to assist anyone who tests positive for COVID-19. The university will continue to be vigilant against the spread of COVID-19 and its variants for as long as it is a threat to the health of the Warhawk Family.
The University Police Department (UPD) is staffed with professional law enforcement officers specially trained to protect the safety of the ULM campus. Available 24/7, UPD encourages anyone "If you see something, say something" by contacting UPD.
The ULM Safe app was developed specifically for campus and has a variety of features. You will receive emergency alerts, especially in Louisiana's temperamental weather. You can report suspicious activity anonymously, press a button for 911, check in with friends or ask for an officer to escort you on campus at night. The ULM Safe app is free at the App Store and on Google Play. Parents can download it to stay informed about campus.
Diversity and inclusion
ULM intends to foster and promote an academic and campus culture void of discrimination in any form. In this culture, students, faculty, and employees are embraced for who they are as human beings. Every heart that beats on this campus is equal ­– all Warhawks are important.
The Office of Diversity, Equity and Inclusion, and the student-led Cultural Diversity Committee are the go-to teams to deal with issues stemming from racism of any form. Discrimination is not tolerated by the university, and matters will be quickly addressed.
College campuses are traditionally places where new ideas are taught, new ways of thinking are shared, and most of all, where all people have the right to be treated with dignity and respect.
This is an exciting time, whether you are an incoming freshman or a nontraditional student returning to earn your degree. At ULM, you will receive more than a learning experience; you will become part of the Warhawk "Best is on the Bayou" culture.
#TakeFlight #TheBestisOntheBayou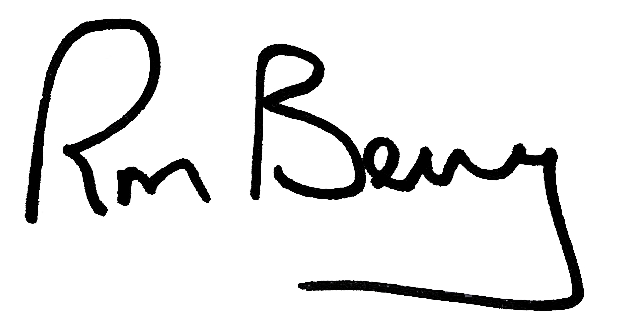 Ron Berry
President